Female Electrician
Services in
Huddersfield
With our team of female electricians we provide a quality electrical service based on your requirements. We're NICEIC approved and have been featured in a number of media publications.
24 Hour Call Out Service – 07456 943 943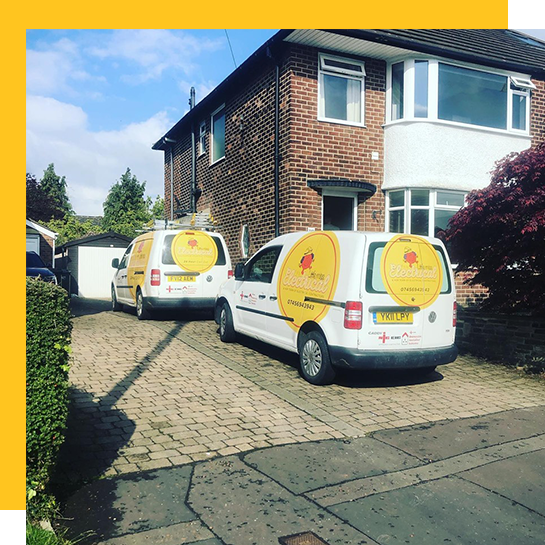 Welcome to
Little Miss Electrical
Here at Little Miss Electrical, we are dedicated to helping you out with everything Electrical. From a simple PAT testing to bespoke repairs and maintenance we ensure a quick and hassle-free solution.
We pride ourselves on carrying out the highest standard of work to meet your exact requirements, and, with over 120 5* reviews, we think we're doing a good job at it.
We're NICEIC Approved Contractors, meaning all our work is certified by them. We also work closely with the NICEIC on their Jobs for Girls campaign to encourage more women into a career in construction.